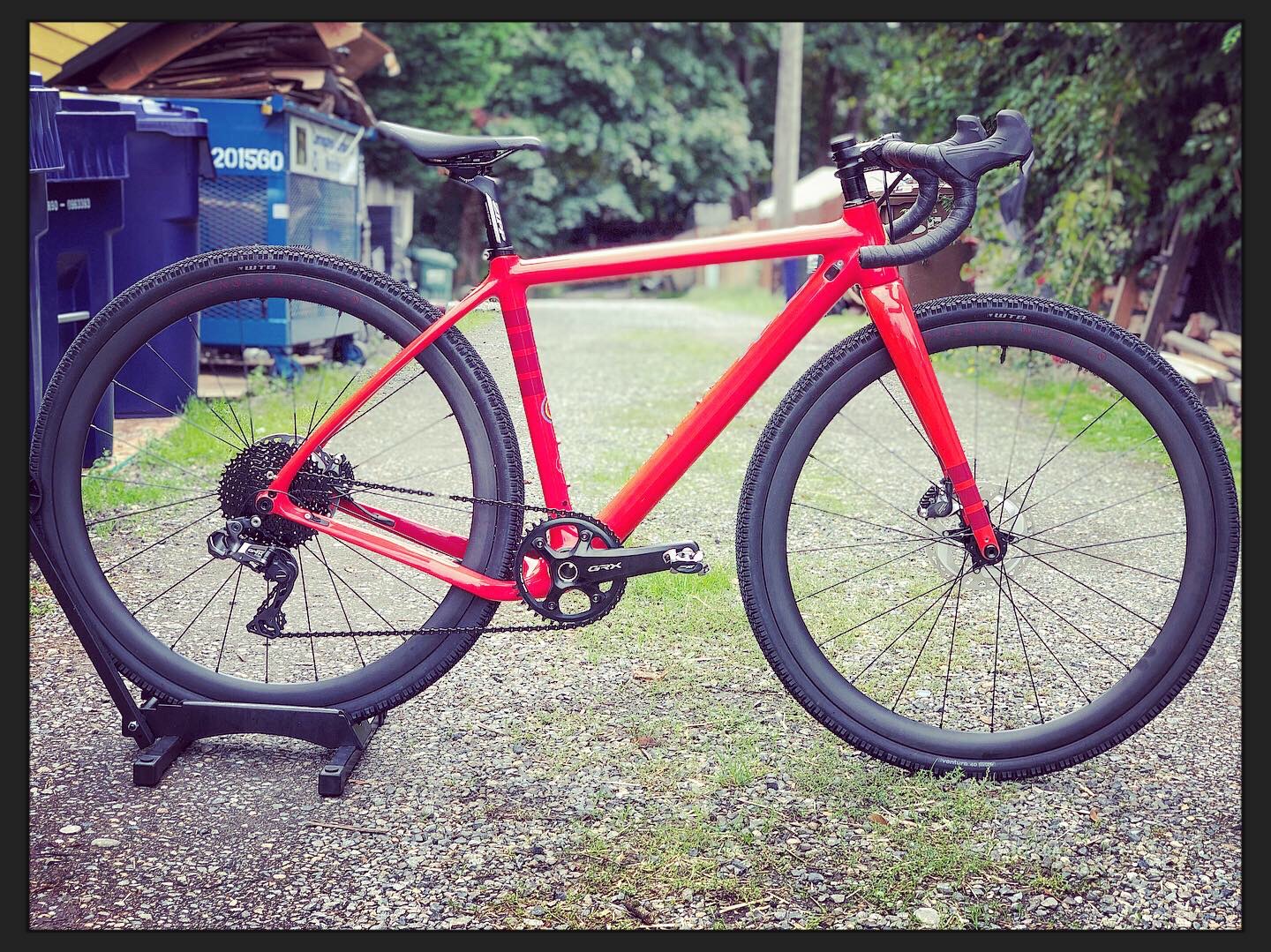 Ibis Hakka MX | Shimano GRX
There are a lot of bikes on the market that are great for gravel riding, but one that stands out is the Ibis Hakka MX. It may look like any other dropped chainstay gravel bike, but there are a few details that are worthy of appreciation by both mechanic and rider.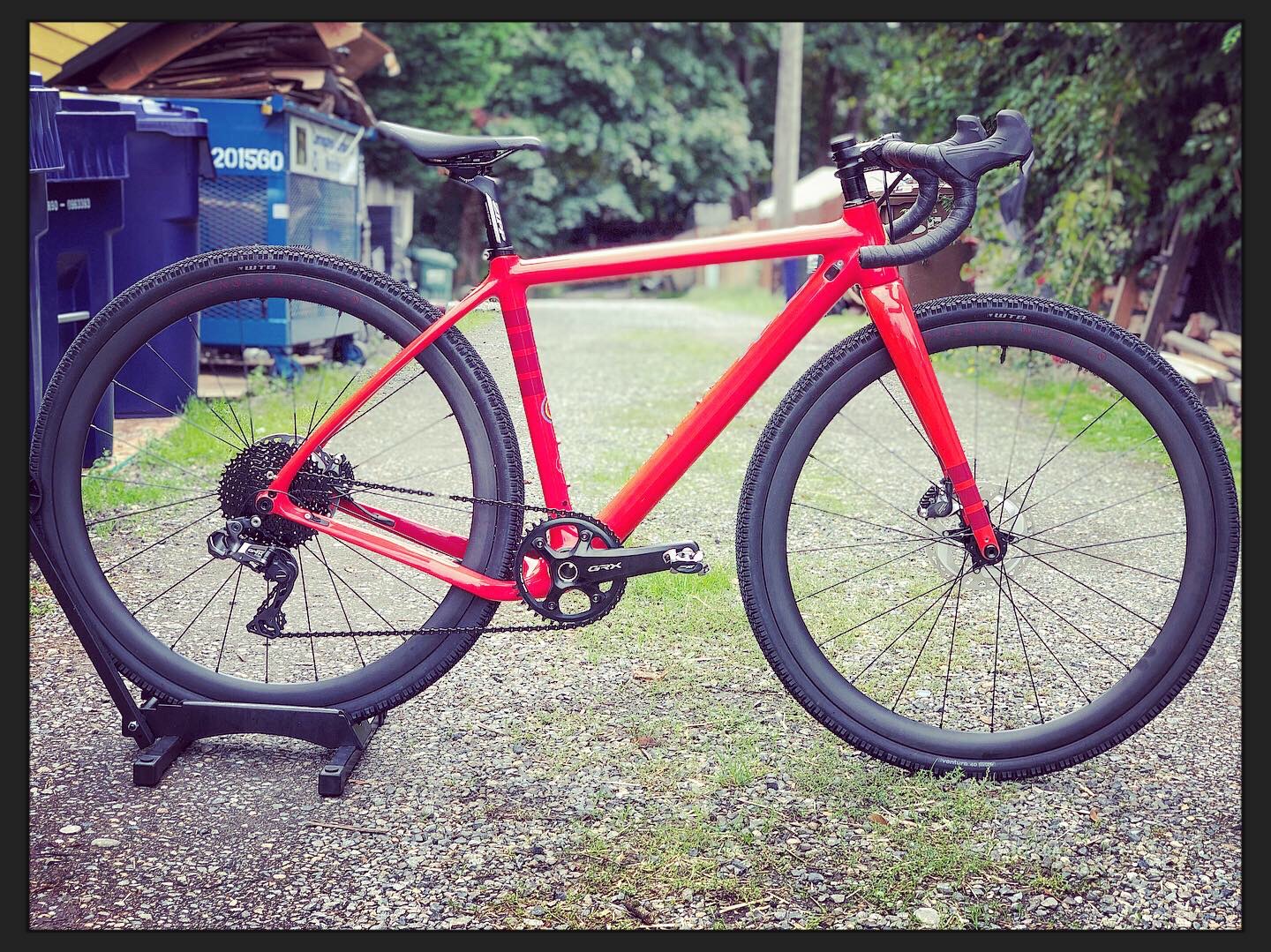 Clutched rear derailleur can accept up to a 42t cassette.
Better chainline for 1x and 2x models.
Completely new hood design with improved brake lever feel.
It looks good (it's a matter of opinion, but noteworthy).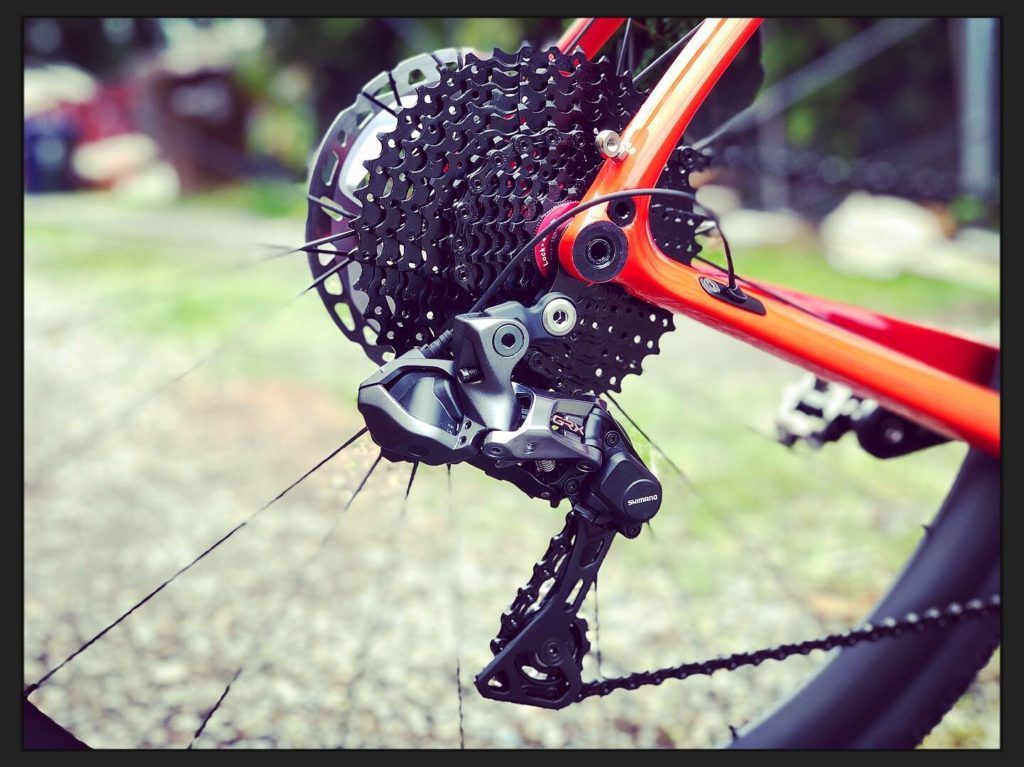 This particular bike was built for a 5'0″ local woman who wanted to get into the gravel game and get her bike choice right the first time around. We opted to go with the Ibis because it can fit riders 4'10" and up. Other features of this frameset are the painted to match Enve fork, hidden fender mounts, and the new-ish T-47 threaded BB standard that can fit nearly any crankset on the market without the potential for a creaky BB in a carbon frame.
The alloy Zipp cockpit was chosen for durability, but also for fit, because the rider needed a 60mm stem with a full 25mm setback post. Zipp was also one of the few companies able to make an economical (and matching) cockpit. The alloy handlebars allowed us to discretely route the Di2 e-tubes though custom-drilled ports in low-stress areas to create a clean-looking cockpit, and also to help prevent snagging any e-tube cables while riding, adventuring, or racing.
The Shimano GRX Di2 group was used because it makes for a bike that can easily be maintained after miles of use. Bearings, chain, brake pads, and tires are the only things to upkeep, and all cable and housing woes are gone. We went for a gear ratio that would do well for deep winter riding, and for gravel rides in the PNW. The front chainring is a 40t, while the rear cassette is a SunRace 11-40t cassette. The 1 to 1 gear ratio makes for a good party gear when climbing steep hills. We always have the option to go lower on the gear ratio with the current setup, but can go up to a 50t cassette if we were to add a Wolftooth 11s Roadlink to the rear derailleur. Lastly, we utilized the Shimano XT Di2 display indicator; it gives you the ability to see how much battery life is left and which gear you're in, easy access to charge the system, and it allows you to wirelessly connect with the Di2 for any on-the-trail adjustments through your smart phone and E-Tubes app.
The wheels are our own house-brand, carbon, 35mm tubeless wheels, handbuilt in the shop. https://www.cascadiawheelco.com/premium-stock-builds/premium-carbon-road-gravel-cx-disc-builds/ They are wrapped in some new WTB Venture, 40c, tubeless-ready tires that offer superior grip, low rolling resistance, are slow weating, and come in black or tan sidewalls.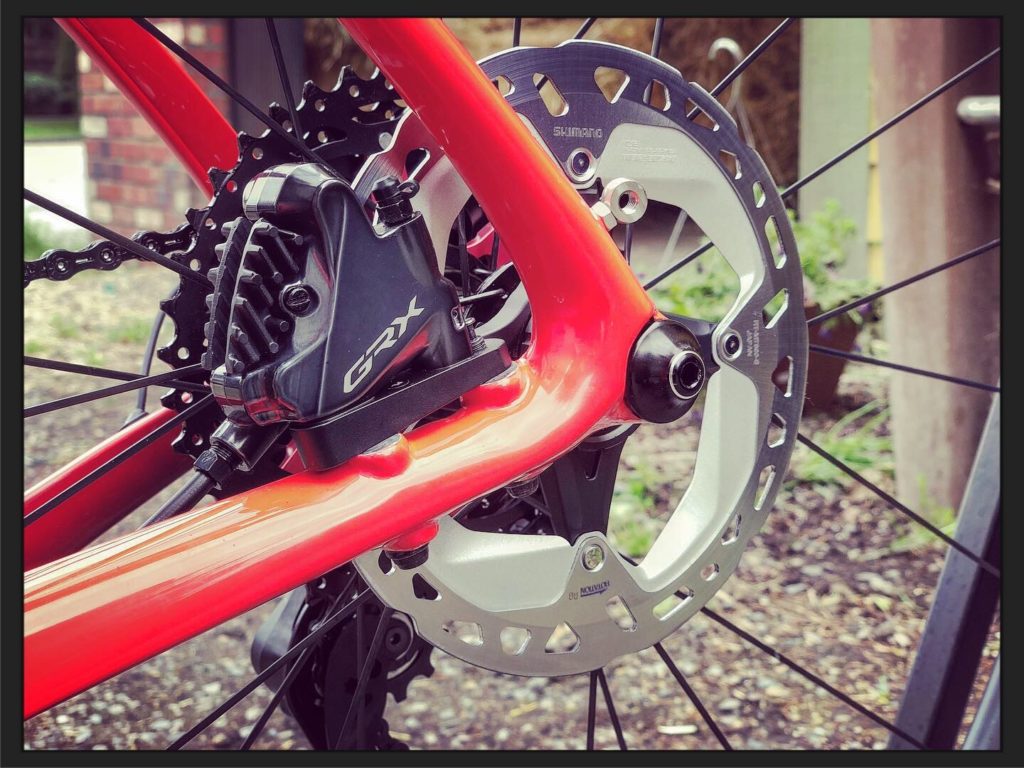 The build came out to be 19.7 lbs as shown and already has a few hundred miles on it without a single issue.
If you are interested in any builds from us, we are an authorized Ibis dealer and would be happy to get your own gravel machine build going.