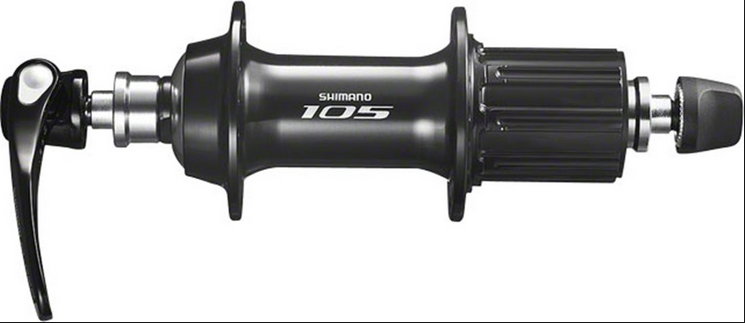 New: Tubeless Ready Winter Wheelset
Summer has passed, fall is in full swing, and 'cross is almost over. Now what do you do, ride your trainer, "compete" on Zwift, or get festively plump?  A little time off the bike is never a bad thing, but getting back on can be a painful process, both physically and mentally. When you decide the day has arrived to squeeze back into your spandex, the last thing you want to worry about is your equipment. Just go out, get your ride in, put the bike away and repeat.
After years of experiencing said pain, I've come up with the "winter-proof" wheelset option that will allow you to ride all winter long while keeping cost to a minimum. Racing is expensive, so keep your lightweight wheels indoors, and swap them out for this build for the crummy months of the year.
The "Winter-Proof" Build:
Rim Brake | Tubeless Ready| Butted Spokes | Brass Nipples | 1,820g | $400
23mm Wide, 22mm Deep Rim| Tubeless Ready | 32h | Black
Shimano 105, 5800 series Hubset |Shimano 9/10/11 Compatible | Black or Silver
Sapim Race | 2.0-1.8mm | Black or Silver
Sapim Brass Nipples | 14mm | Black or Silver
3-Cross Pattern Front & Rear
These components work together well both in design, and in functionality. Shimano 105 hubs provide the durability I have in mind for a wheelset, especially with the updated 5800 series. With its labyrinth style seal, cup and cone bearings, and a steel axle, it'll keep you rolling on wetter, grittier rides while not requiring a new set of bearings each time. The 5800 series has a good-looking finish to it as well; just because it's winter doesn't mean your bike should look like a disaster.
Finally, I am a big proponent of running sealant in my tires throughout the winter already, so having a tubeless option will keep you from freezing your fingers off on the side of the road while trying to fix a flat. These wheels will keep you road-riding comfortably through the winter, and they'll fit 41c gravel tires come February when you get tired of fighting through the mud and slush and decide to take on a fire road or two.
Email: indigenouswheelco@gmail.com and let's get your winter wheelset build going.